Women's Retreat March 2013
Presbyterian Women's 21st Annual Retreat
March 2013
Guest Speaker and Performer: Jilleen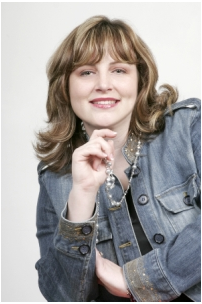 Jilleen is a Christian Recording Artist & Speaker from Southern California.
She has shared her talent at Saddleback Church, The Crystal Cathedral and for events sponsored by The Southern Baptist Convention and MOPS International.
Jilleen's latest groundbreaking CD "The Hymns Experience" is a new look at the traditional hymns of the faith. With a fresh respectful approach, Jilleen weaves a tapestry of history and faith together bringing the listener to a point of reflection.
In 2003, Jilleen felt called by God to broaden her ministry and now speaks on a variety of topics, including The Emotional Wholeness Seminar, that has encouraged and entertained audiences at retreats, conferences and ministry events nationwide.
While at home, Jilleen enjoys spending time with her husband, Andrew of nine years and their two young children named Garrett and Ella.
10:00 AM to 12 Noon
Piano Call to Worship
Welcome with Opening Prayer
Passing of the Peace
Introduction of speaker: Jilleen
Session One
Singing:

Come Thou Fount of Every Blessing - Hymn #2
What A Friend We Have In Jesus - Hymn #435

Short Break
Session Two
Singing:

Be Thou My Vision - Hymn #382
Create In Me A Clean Heart O God
Noon
Lunchon in the Fellowship Hall
1:00 PM to 2:30 PM
The Hymns Experience Concert
Communion administered by Rev. Christine Dickerson
Closing Prayer